The African Diaspora Congress (ADC) aspires to advance and realize the Pan-African legacy through the Global African Diaspora. Accordingly, ADC stands for these values as they especially relate to the African Diaspora:
Democratic Governance, Rule of Law and Due Process
Economic Development, Women and Youth Empowerment
Technological Innovation for Human Development
Education, Civic Engagement and Mobilization
Defense of Human Rights and Dignity (UBUNTU)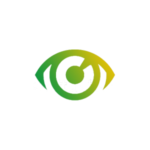 The ADC aspires to advance and realize the vision of a global pan-African community united by African people's social, cultural, political, and economic affinity and freedom across cultures and borders.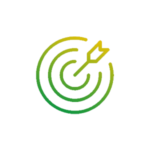 We exist to promote, influence, lobby and advocate for, develop, and work for the achievement of the socio-political, economic, and emancipation agenda for Africa and its Diaspora by mobilizing, leveraging, and utilizing Africa's and her Diaspora's immense human, natural, financial, and technological capital.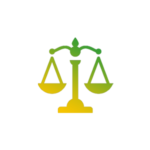 Attainment of Africa's AGENDA 2063 blueprint and master plan for transforming Africa into the global powerhouse of the future.
Democratic Governance, the Rule of Law, Respect for Human Rights, and Zero tolerance for corruption in Africa
Realization of the Pan African Legacy
Realization of Africa's full political and socioeconomic emancipation
WELCOME TO AFRICAN DIASPORA CONGRESS
The African Diaspora Congress (ADC) is a coalition of the various groups and concerned citizens from the African Diaspora committed to addressing critical issues affecting Africa and peoples of African descent on a global scale. The Congress brings together great businessmen and women, bankers, doctors, teachers, lawyers, activists of African descent living all over the world, and especially in the Diaspora. As an umbrella Diaspora organization, ADC reawakens the conscience of all peoples of African descent on the need for investments and knowledge transfer to the African continent. 
The ADC promotes peaceful, progressive, and inclusive solutions to issues and challenges facing Africa and the African Diaspora; in order to complement the efforts being made in the continent by the African Union (AU) and other regional non-government organizations towards the advancement of African peoples and their societies for sustainable development, growth, and wealth creation. We stand for justice to effect change and build effective, accountable, inclusive institutions at all levels (UN SDG#16).  We, as part of the global human family, will stand for justice, equity and gender-neutral decency for all people.  We are committed to confronting challenges, developmental interference, untrustworthy governance, and undue external meddling in African affairs.
The first rallying point for action by the ADC Initiative is the unceremonious and evidently wrongful dismissal of the AU Permanent Ambassador to the United States, H.E. Dr. Arikana Chihombori-Quao without due process.  The Congress viewed this as an act of injustice, and therefore, launched ADC's Petition worldwide which called for her reinstatement.  The ADC's stand, born out of principle, is that all forms of injustice, insensitivity and repression should not be allowed to fester in Africa. Visionary and activist leaders who are making positive impact for Africans and its Diaspora should not be treated with ignominy.  Leaders who continue to make self-serving decisions for their own personal preservation and gain to the detriment of their people are put on notice that the ADC will call them out and challenge them throughout Africa and globally. The progressive development of Africa will benefit our people at home and around the world